Air Compressors
Gas Powered Air Compressor - $100
5.5 Horse Power
8 Gallon Tank
We have used it as a primary and reserve compressor.
Tire doesn't hold air long and needs replaced.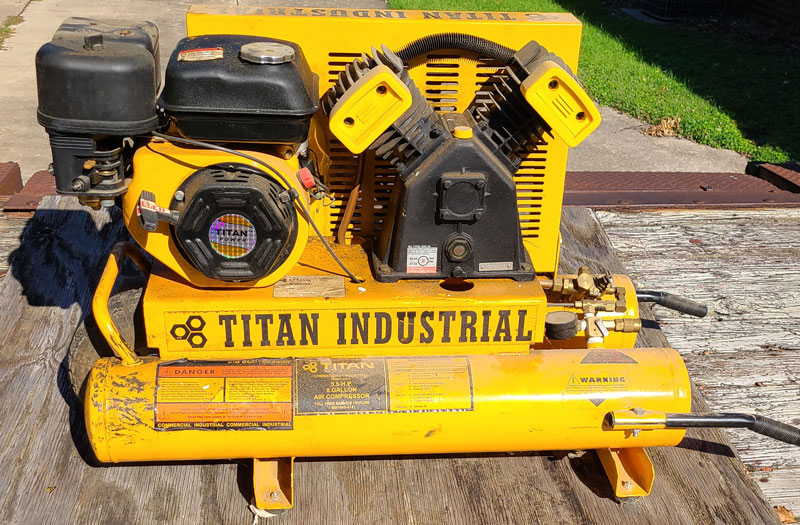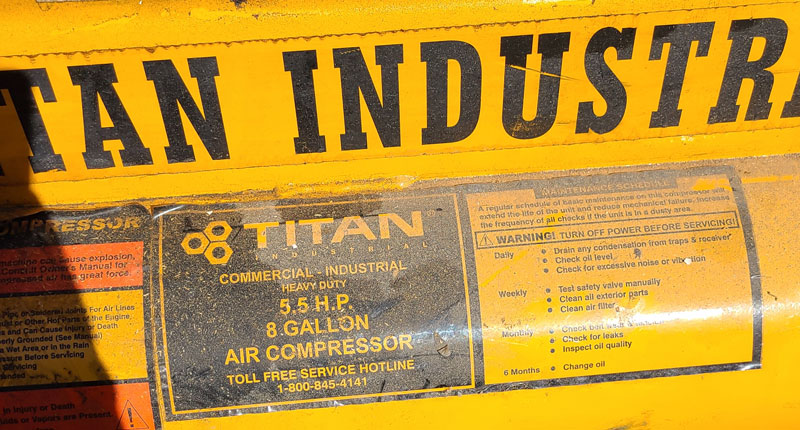 ---
Air Tanks
Big Tanks (Water Rated) (Each) - $50
Tall LP/Air Tanks (Each) - $20
Black tank is mounted upside down and has drain valve.
---
Hoses
Air Hoses (Each) - $5 for 50ft
Includes quick connects on each end.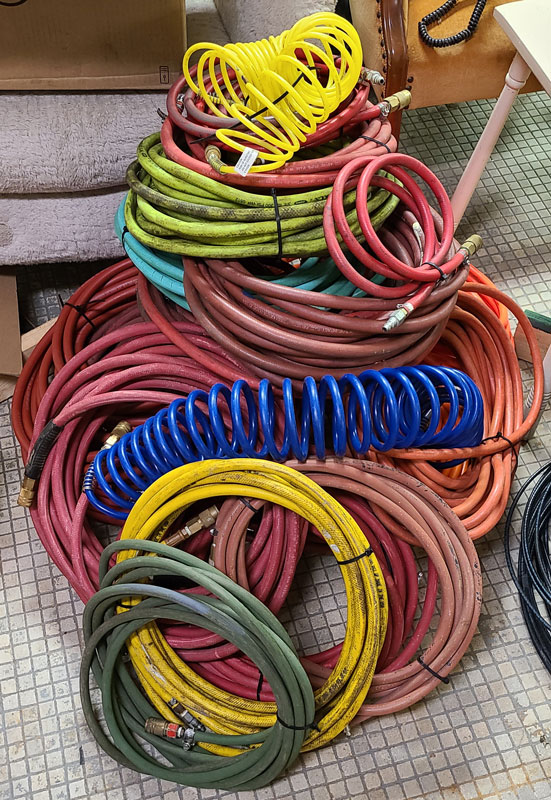 Poly Air Hoses (All) - $10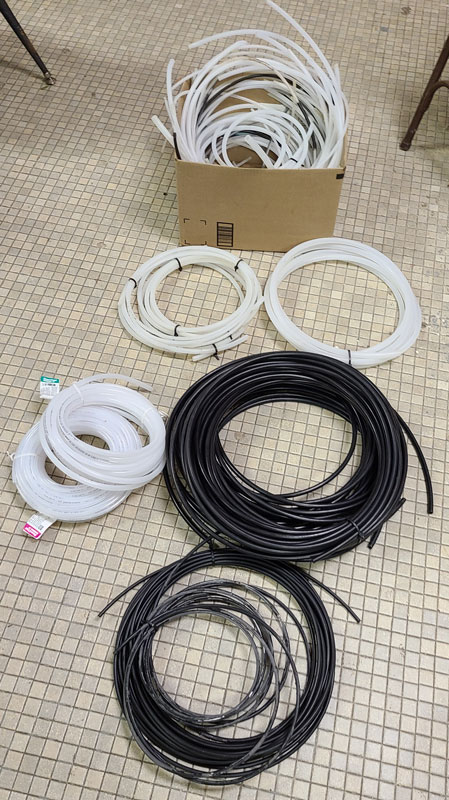 ---
Mechs
Body Kicker
Used inside a body to make the legs or upper body "kick" - $10

Body Scissor Mech - $20
Last used to move a body.
Scissors start 11" from uprights and extend to 45" from uprights.
Includes cylinder.
Obelisk - $60
Steel tube frame, metal body, and foam insulation exterior.
No longer has any electronics.
2x4 only needed for the picture. (1st picture)
2 Cylinders are included. (3rd picture)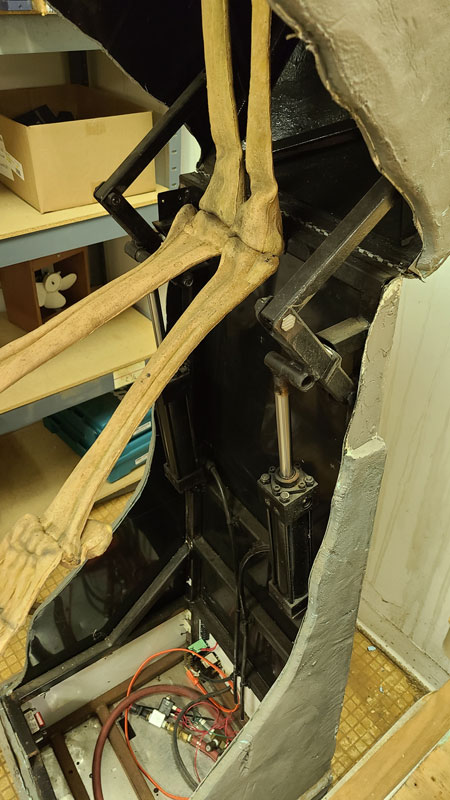 Scissor Mech for Props - $20
Includes 2 cylinders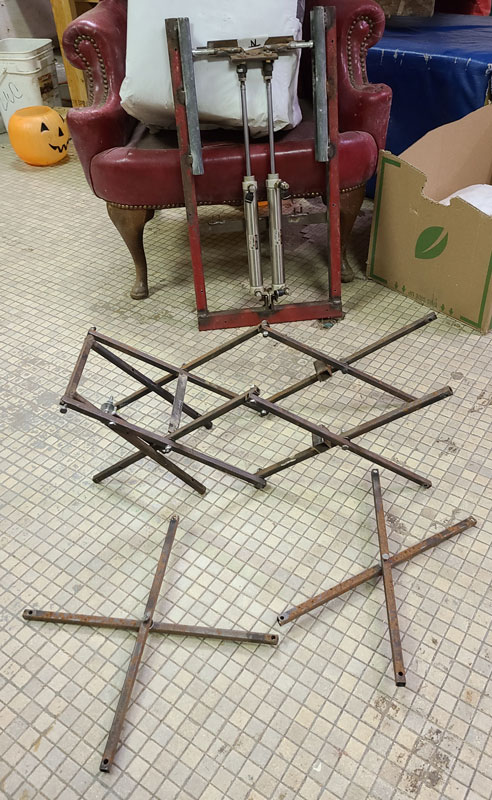 Spider Mech - $50
Includes spider. Other things could be mounted.
Includes cylinder
Swings 90°.